Globo Eu Atleta
Developed at Aquiris Game Studio in 2011 for Rede Globo, the game simulates the real challenges that runners experience during a marathon. The game main goal was to promote the main annual Brazilian marathons and give tips to future runners throughout the game.
Character Art
I was responsible for creating the avatars' workflow customization of the game and for producing the male avatar's art. The player could have many customization options just by choosing among a few options of different meshes, textures and changing the colors. This work was very challenging for me, once this was the first time at Aquiris Game Studio that I did a realistic human model from the scratch.
During the customization, the player could choose among three different meshes for the body (thin, normal and fat), four different models and textures of heads, different patterns of textures for clothes and shoes and in the end customize the clothes' colors and the avatar's skin.
The real-time render below shows a few samples of what was possible to achieve with the final system.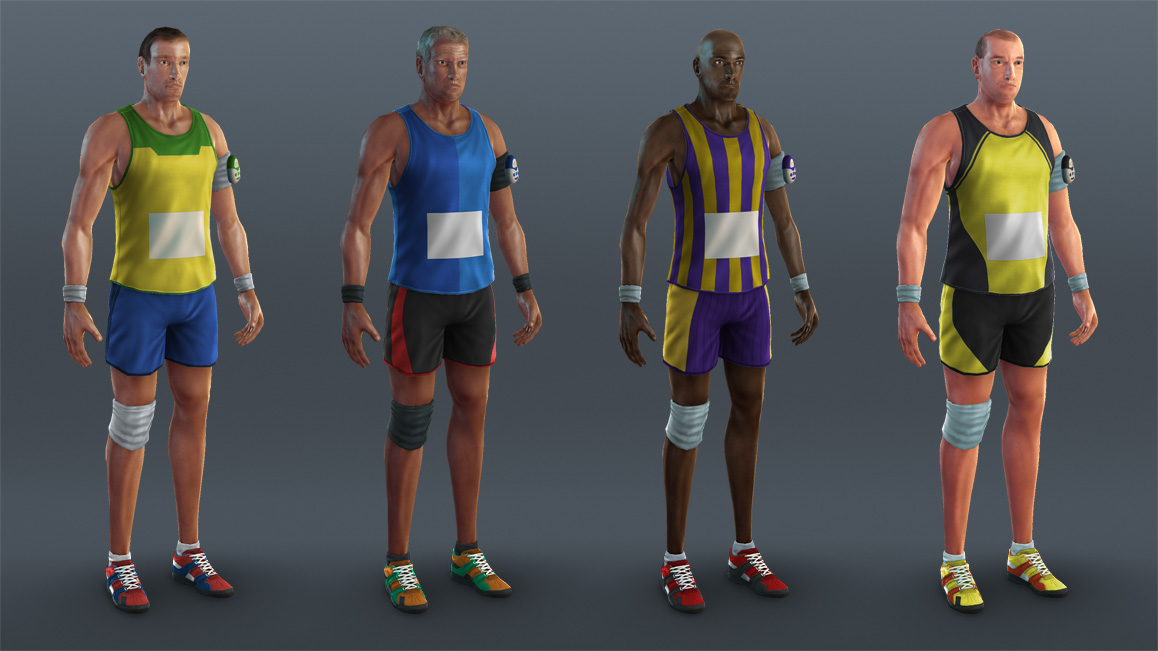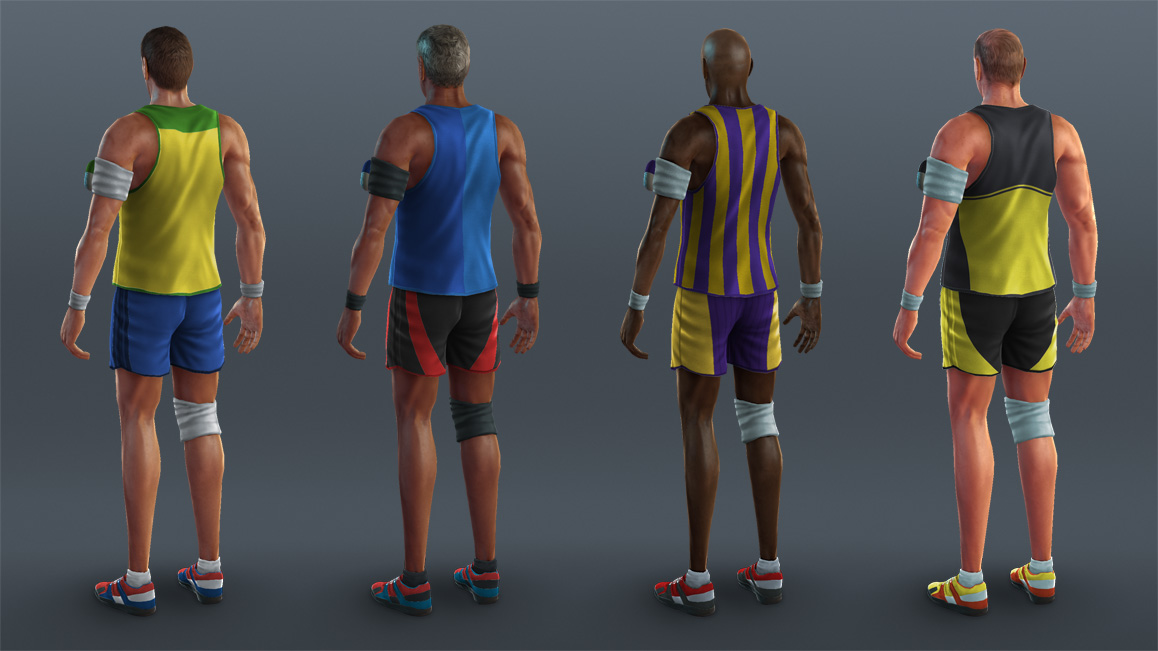 Modeling and Sculpting
The modeling process started with the 3dsmax giving the character main shape based on photographs of the human body. Once the body was completed inside the 3dsmax, I used ZBrush to sculpt the character's muscles and clothes. You can have a look at the final result in the next images.
Texturing
During the body texturing process I decided to explore the ZBrush painting tool called Spotlight. Because this tool was easier to learn and use, I was able to produce textures needed by the customization system faster.
In the end I did a few adjustments and color corrections using Photoshop. Each body texture had a variation for black and white skins. Using a custom shader created for the characters, the player could choose the exact skin tone that he wanted to use in his character.
To create the clothes texture, I used Photoshop. As you can see at the next images, all diffuse textures are in black and white, and for each pattern was created a mask texture where each image channel (RGB) represents an area that can be customized inside the final system. As a result, we were able to save production time and to reduce the game file size without multiplying color combinations (bitmaps) for each cloth pattern.
Project Informations
Credits
People directly involved with my work in this project.